One of our most frequently asked questions is if our transfers are made of Heat Transfer Vinyl (HTV).
So, are they? The short answer is no, as FM Expressions' screen printed heat transfers are made with screen-printed plastisol ink, not heat transfer vinyl. To understand what this means let's go over the difference between the two materials: plastisol ink and heated transfer vinyl.
Heat Transfer Vinyl (HTV):
HTV is a flexible vinyl used to decorate apparel. With HTV, your design is cut from a sheet of backed vinyl and the negative of the design needs to be removed by a process called weeding. With weeding, all the little nooks and crannies in your art need to be manually removed from the backing. This process can be… tedious. Generally, it's necessary to use a vinyl cutter machine like a Cricut to cut out your design from HTV and even then, you would have to do the weeding yourself.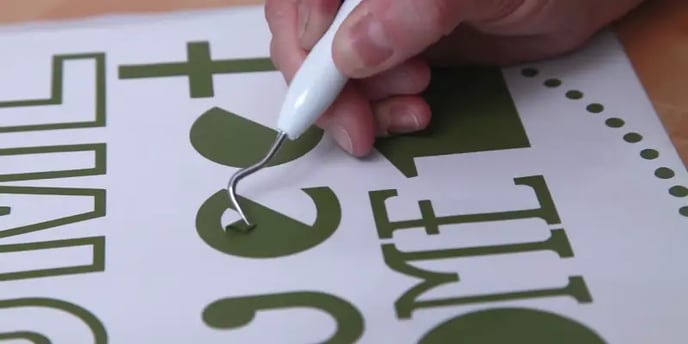 (Image from: https://www.cutcutcraft.com/weeding-vinyl-how-to-weed-vinyl-words/)
Plastisol Ink Transfers:
Our transfers are made of screen-printed plastisol ink. This means that for your image to be created an emulsion is placed on a screen to mask out everything but your artwork. Ink is then pushed through the screen so that only the ink of your image goes through the screen onto the transfer paper. The ink is then cured so its dry to touch and then the sheets are cut and shipped.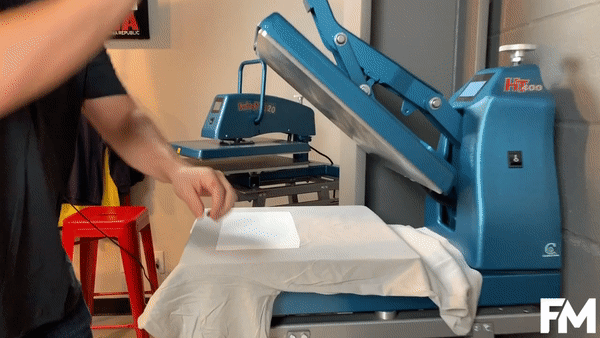 With screen printed transfers there is no weeding and a softer hand feel much closer to traditional screen printing directly on garments. This process will save you time and money by skipping the weeding and cutting machines.