You may have seen an option to have our team halftone your art on a stalled order. Let's talk about what that means!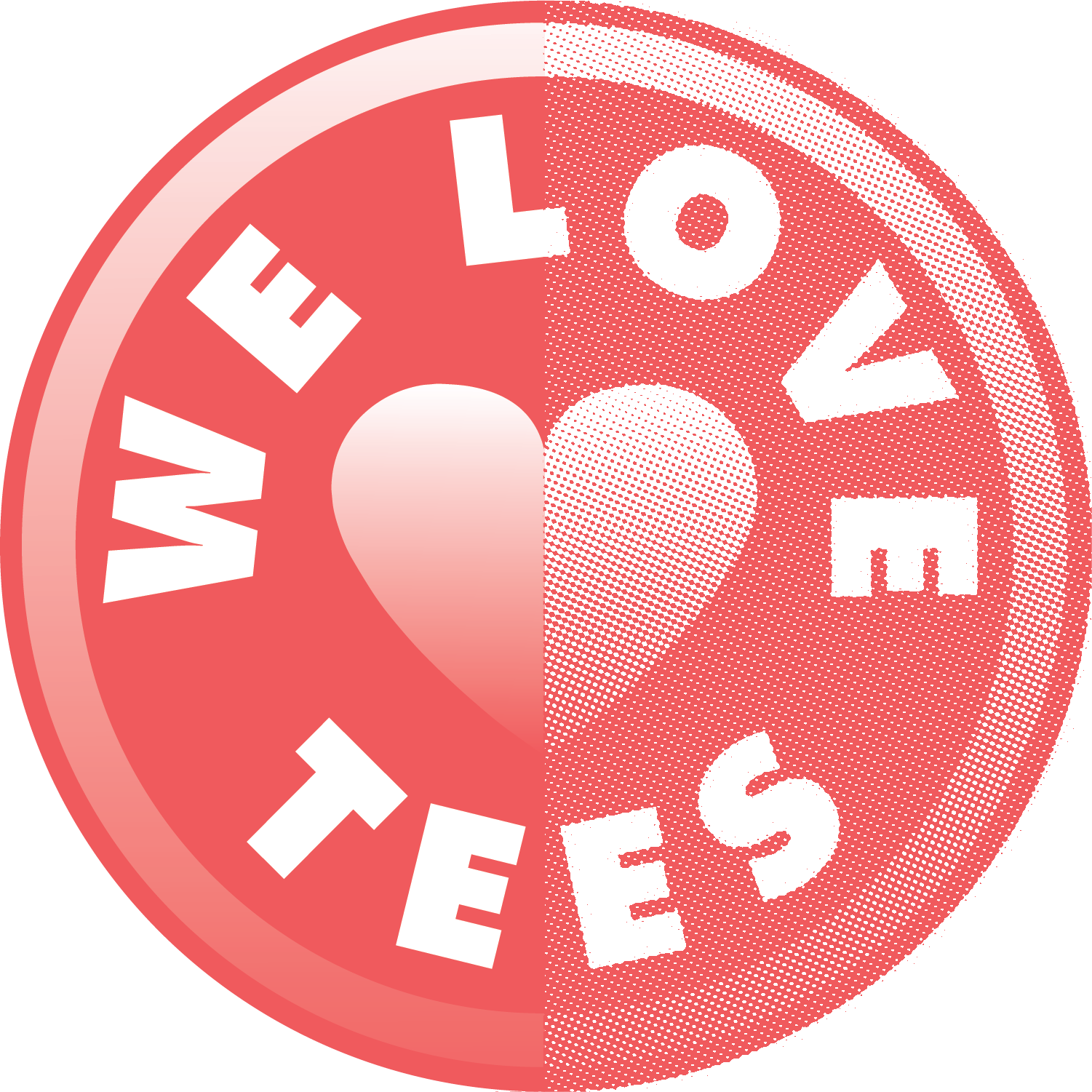 If artwork is submitted for One Color transfers with gradients and/or shade changes present in the art, our preflight team may offer a halftone corrective service. The left side of the above image would need to print through our Full Color program, while the right side, which has had a halftone correction applied, could print as a One Color transfer.

Converting to halftones may not always be the best solution for your art. Although the halftone dot pattern can print beautifully, we generally recommend printing with our Full Color program for more detailed artwork. Complex artwork runs the risk of losing detail when utilizing the halftone dot pattern. Here you can see how a Full Color print looks vs. its One Color halftone equivalent when pressed.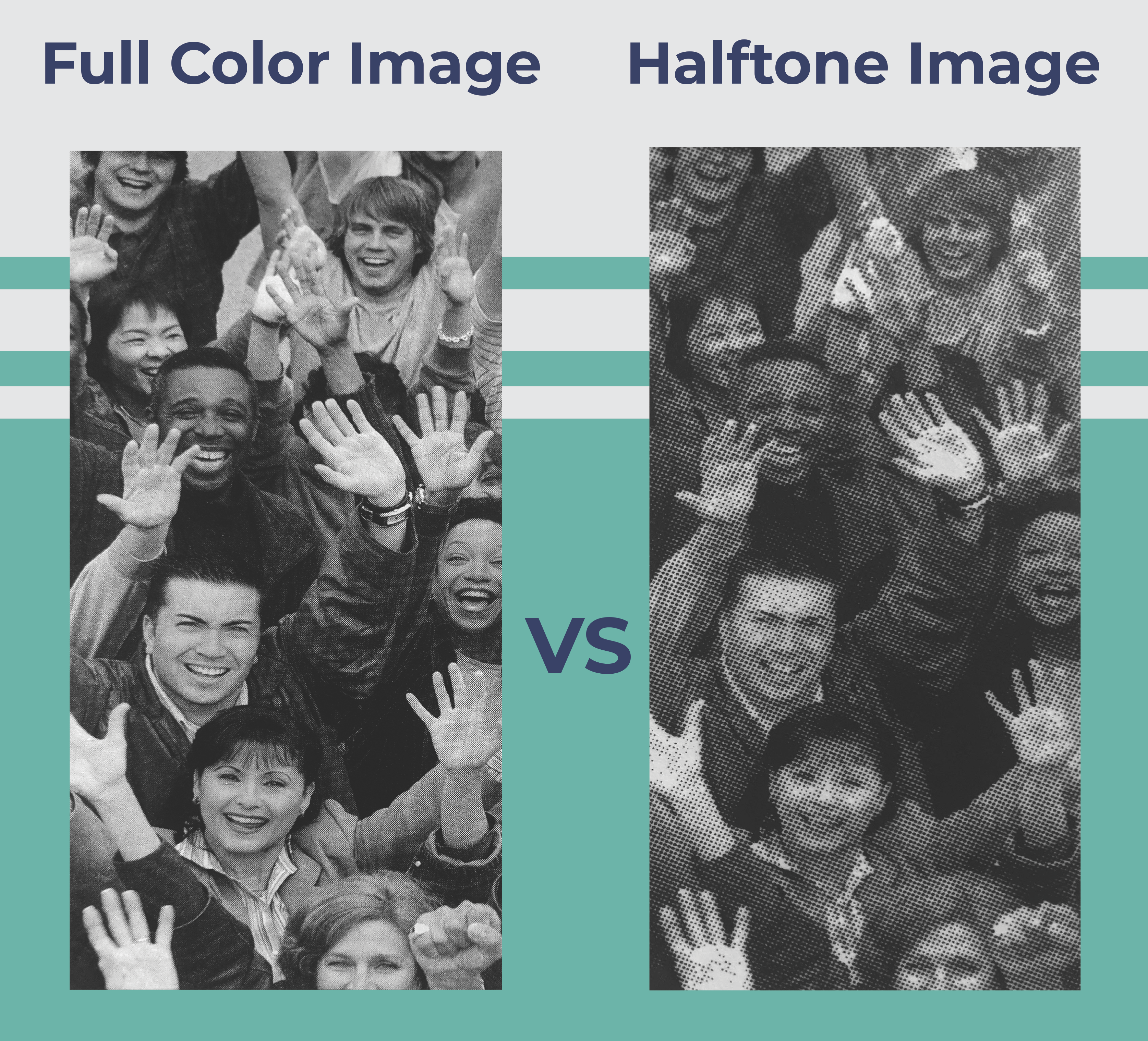 The size of your art will also effect the detail retained in the halftone. Smaller art retains less detail compared to larger art. Thin detailed lines and/or very small changes in tone may not reproduce well with a halftone correction.
Let us do the heavy lifting! When ordering One Color images, let us halftone your art to make sure it meets our printing requirements. We'll provide the option to convert your art to halftones if a One Color order has been submitted in grayscale or with gradients. We advise applying your own halftone patterns with caution— if you submit art that already has a halftone pattern, we can't ensure that pattern will meet our printing requirements.
For now, halftone correction is only available for One Color orders and is offered at the discretion of our preflight artists. We are not offering halftone for 2,3 or Full Color printing. If you have any further questions on halftones you can reach out here!