This is a common question we get asked and the simple answer is: usually not.
How Do I Make Sure You Don't Print My Background?
If you're ordering a spot-ink order (1,2 or 3 color) our artists love it if you can submit your artwork on a transparent background. If you can't, it is best to submit it on a CONTRASTING background so that our team knows what we need to remove from your image, leaving behind only what must be printed.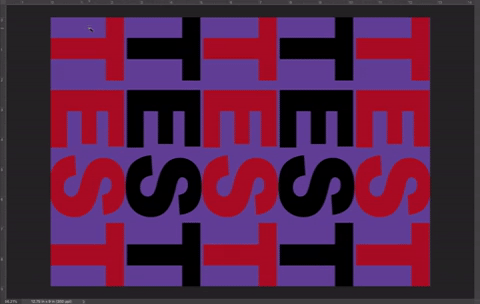 What About Full Color?
If you're designing and printing in full color, you will need to submit your artwork on a transparent background for the best results. If you absolutely can NOT do that, then you will need to submit it on a background color that is not in any of your artwork. This will allow our artists to remove the background without too many issues. If our artists absolutely can not remove the background, we will reach out to you. We don't make it a habit of printing a big block of ink around your image, I promise.
As Always, We Review Every Piece Before Printing.
After placing your order, the art team will perform a 30-point quality check on your files before releasing them to print. We want you to be satisfied with your end result, so if we reach out for further clarification or request you to upload a higher quality image, don't fret: we're just doing our best to ensure you're super happy!